CAPS Research Opportunities: Apprentice, Scholar, McNair Scholar
"Whether or not you reach your goals in life depends entirely on how well you prepare for them and how badly you want them"
-Ronald E. McNair, NASA Astronaut and Physics Ph.D.
THE BENEFITS OF CAPS RESEARCH OPPORTUNITIES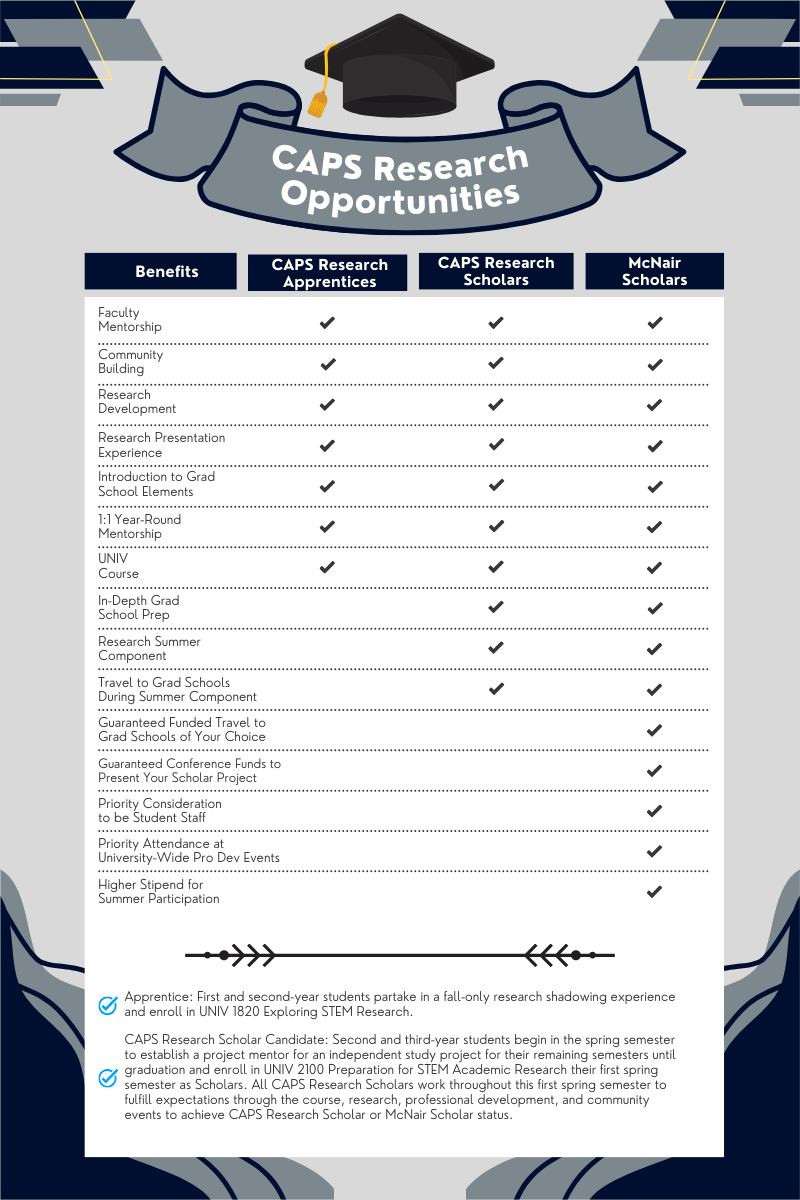 SCHOLARS IN THE UCONN NEWS: 2013 – PRESENT
TRANSFORM INTO A SCHOLAR. ENHANCE YOUR COMPETITIVENESS FOR GRADUATE STUDY. BECOME IMMERSED IN A RESEARCH PROJECT. CREATE LONG-LASTING BONDS WITH PEERS. EARN THE PRESTIGIOUS McNAIR SCHOLAR TITLE. EDUCATE AND INSPIRE OUR NEXT GENERATION TO FOLLOW IN YOUR FOOTSTEPS.
The opportunities the CAPS Research office provides prepares first-generation, low-income, and historically underrepresented students for graduate school, specifically for M.S. and Ph.D. studies in STEM disciplines, and careers in academia.

All students reap many benefits from full, active participation in our CAPS Research opportunities.
Aspire to be a part of the history of McNair Scholars Programs nationwide.
Explore specific details of our opportunities, how to become a project mentor, and professional development resources for Scholars below.