Faculty Mentors are the cornerstone of the CAPS Research Scholars and McNair programs. Not only do they help to fulfill the program's mission, but Faculty Mentors also contribute to the university's mission of fostering the future richness and diversity of academia by increasing the number of doctoral degrees earned by members of currently underrepresented populations.
The commitment is significant, but so are the rewards. Faculty mentors find satisfaction in working with and receiving research assistance from exceptional undergraduates, and in preparing a new generation of scholars and researchers in their chosen disciplines.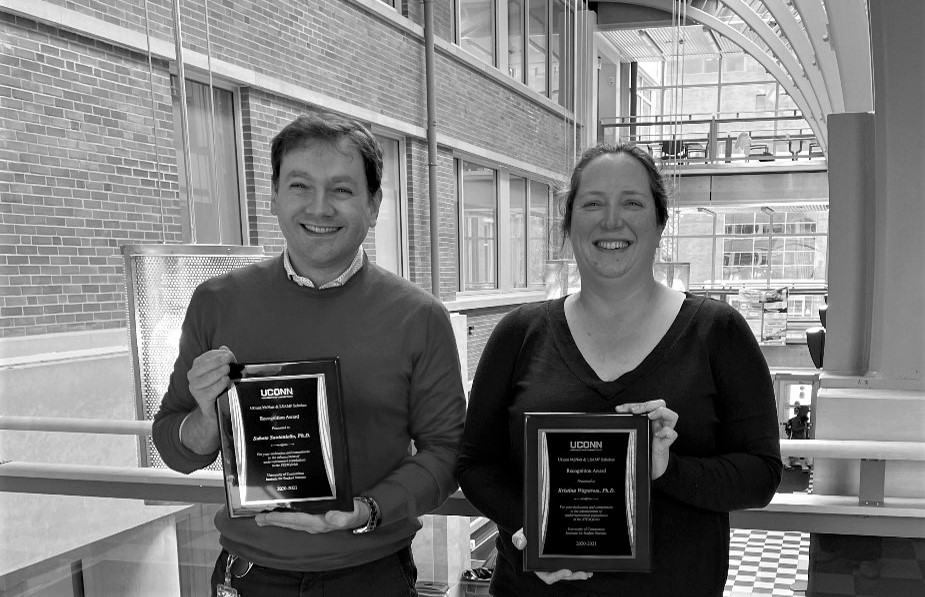 What Does a Faculty Mentor Do?
Faculty mentors support CAPS Research Scholars and McNair Scholars throughout their preparation for doctoral study. Each Scholar is paired with a faculty mentor who will guide the student in the following areas:
Research
Work with students on an original research project.
Introduce your scholar to the nature and process of research.
Provide advice on developing a research proposal, execution plan and writing scholarly articles for publication.
Oversee preparation of oral presentations on the research for professional symposia.
Networking
Provide opportunities for the scholar to network with professionals in the field.
Accompany the scholar to professional conferences.
Introduce the scholar to professional societies and networks.
Individual Academic Plan
Partner with CAPS Research staff and your scholar to develop an individual academic plan that culminates in acceptance to a PhD program of study in a STEM field.
Mentoring
Maintain regular communication with your scholar.
Document your scholar's progress in developing research skills, study skills, and other critical competencies.
Attend social, cultural, and scientific events with your scholar.
 Dr. Sabato Santaniello and Dr. Kristina Wagstrom
2020-21 McNair and LSAMP Faculty Mentor Award Recipients
Become a Faculty Mentor
The CAPS Research Scholars Program is looking for faculty who have:
A keen interest in mentoring first-generation, low-income, and/or underrepresented students
A willingness to make a two-year commitment to the program
A flexible schedule that allows for regular contact with the student
To serve as a faculty mentor with the program, please complete the application form.
For more information, please contact CAPS Research/McNair Scholars Program Coordinator, Renee Trueman, Ph.D.: renee.gilberti@uconn.edu