The Hartford/Storrs ConnCAP Program serves a total of 100 students between three high schools: Bulkeley High School and Hartford Public High School in Hartford and Windham High School in Willimantic.
The Hartford/Storrs ConnCAP Program provides year-round academic support which includes tutoring, mentoring, college visits, academic advising, college and career exposure through Saturday Academic Day programming, and more. Advisors work with students throughout the school day and afterschool to provide thorough academic support.
During the summer, high school students participate in a summer residential program at the UConn Storrs campus for five weeks. Students 

take courses that will prepare them for the next school year and attend many enrichment workshops that expose them to college majors, careers, and higher education.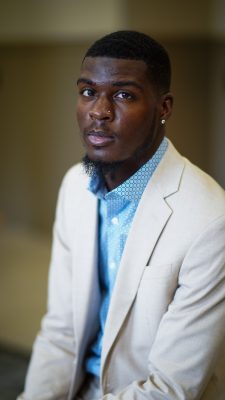 Aaron Hooker
ConnCAP Advisor, Hartford/Storrs
aaron.hooker@uconn.edu